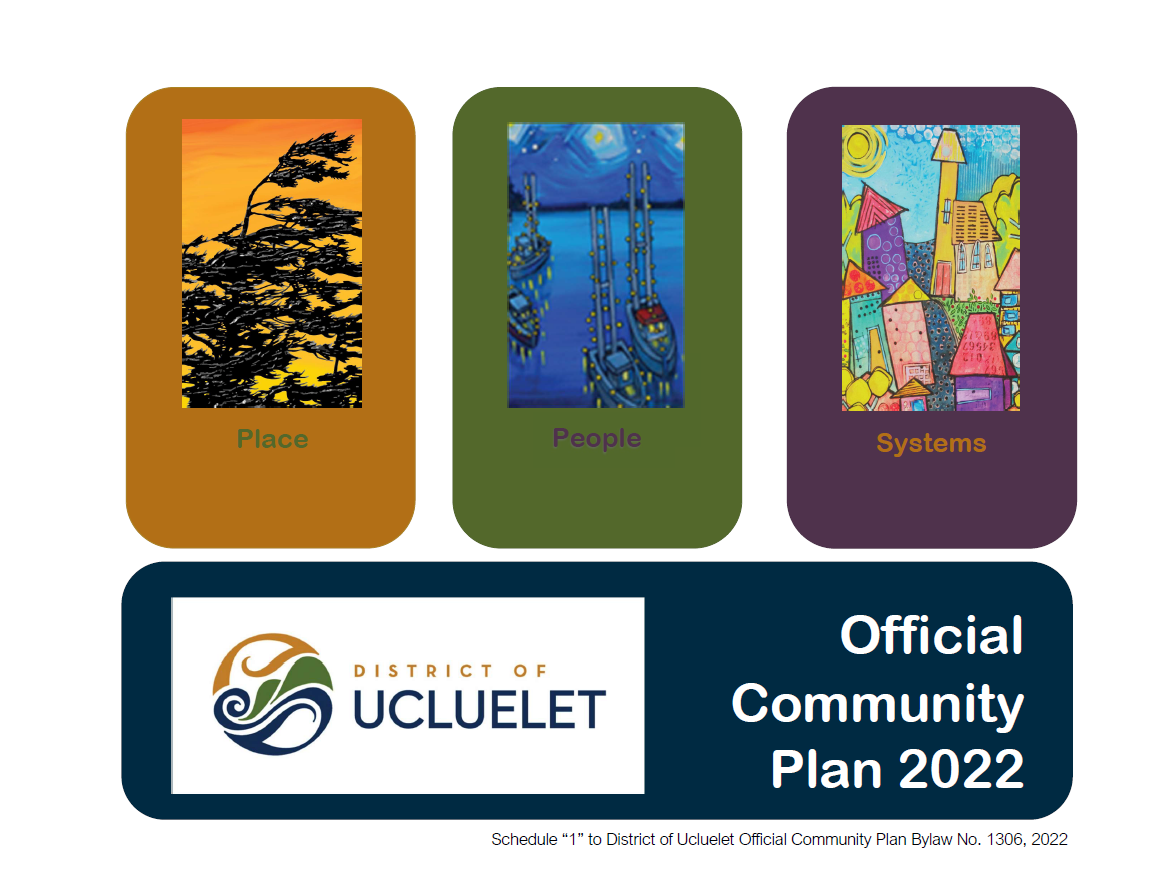 The purpose of the Official Community Plan (OCP) is to provide a long term vision for the District of Ucluelet. It sets out broad objectives and policies that will guide planning and land use decisions within the District, while respecting the community's existing character. The OCP charts a growth management course that supports Ucluelet's quality of life, enhances economic prosperity and advances environmental sustainability.
The Province of British Columbia's Local Government Act provides the authority and direction for the preparation of the Official Community Plan. Once adopted as a bylaw, an Official Community Plan has a legal status that requires that all subsequent bylaws enacted and works undertaken be consistent with the plan.
---
2022 Official Community Plan
On July 19th, 2022, Council adopted the 2022 Official Community Plan.
View the 2022 Official Community Plan
To view the OCP schedules click on the links below:
To view the OCP Maps click on the links below:
Background Information
To view background information on how the 2020 Official Community Plan was presented, click on the links below:
________________________________________________________________________________________________________________________________________________________
Page updated on February 17th, 2023
For more information, please contact the Planning Department
Telephone: 250-726-7744
Email: info@ucluelet.ca