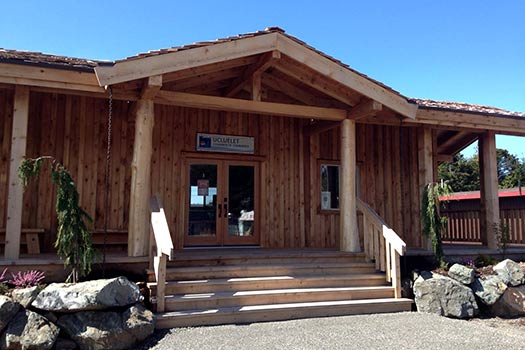 The Ucluelet Chamber of Commerce is a non-partisan business organization that exists to meet the needs of the business community and foster a prosperous and healthy local economy.
Current Local Involvement
Harbour Lights Sail Past
Breakfast with Santa
Holiday Business Décor Competition
Midnight Madness
Sponsor of 'Business of the Year' and 'Citizen of the Year' awards
Working together with local government and tourism groups towards beautification of Ucluelet, marketing strategies and economic development
Employment Opportunity - Chamber Executive Director
Ucluelet Chamber of Commerce is looking for an Executive Director.
Salary: To be determined and based on experience
Work Hours: 35hr/week, 2-year contract
Benefits: Full benefits package available
Start Date: ASAP
Location: Ucluelet
Application Deadline: April 20th, 2023 (4pm)
The Ucluelet Chamber of Commerce is a proven business advocate at local, regional, provincial, and federal levels. We work to foster a strong and sustainable regional economy, advocate on behalf of our members and create a business-friendly environment.
The Executive Director is responsible for running the day-to-day operations of the chamber. This includes building and maintaining strong relationships with peer organizations, elected officials, and community leaders. The Executive Director oversees the role of Market Manager for Common Ground Market.
The ideal candidate should have experience in the following areas;
Developing and managing annual budgets that are aligned with the strategic goals of the organization as developed by the board.
Ensuring financial soundness, transparency, and a balanced annual budget.
Collaborating with government, public policy and business leaders.
Demonstrate initiative when it comes to funding, events, granting opportunities etc.
Ability to build real value for members, balancing the tangible and intangible products and services designed to maintain and grow membership.
Experience creating and maintaining financially successful events and securing sponsorships from businesses/business leaders.
Experience working with a Board of Directors.
Experience managing a small team of people.
Skills & Educational Requirements
Strong business acumen, problem solving, decision-making skills, interpersonal communications, and presentation.
Positive and upbeat attitude.
Understanding of local, federal and provincial government policies.
How to Apply
Qualified applicants are encouraged to apply by email, using the subject line "ED POSITION" to chamberoffice@uclueletchamber.com
Your application should include the following:
A cover letter, indicating your available start date
Detailed resume
3 references
Board Meeting Agendas and Minutes
Contact the Chamber
If you require further information about the Chamber, please contact us:
Ucluelet Chamber of Commerce
Email: chamberoffice@uclueletchamber.com
Click here to download the 2023 Membership Form Join the Chamber's Mailing List