Job Postings
The District of Ucluelet wishes to express our appreciation to all applicants for their interest and effort in applying for the posted positions and advise that only those selected for an interview will be contacted.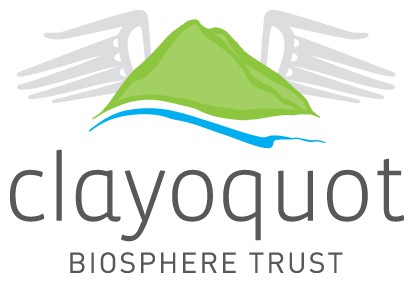 APPLY TO BE AN ALTERNATE ON THE CBT BOARD OF DIRECTORS
The District of Ucluelet is looking for an interested resident to serve in a volunteer capacity as an Alternate Director on the Clayoquot Biosphere Trust Society Board of Directors for a 4-year term.
What is the Clayoquot Biosphere Trust?
The Clayoquot Biosphere Trust (CBT) exists to support research, education, and programs that advance conservation, the understanding of natural processes in the marine and terrestrial ecosystems, and that promote the health of individuals and communities in the Clayoquot Sound Biosphere Region. Established in 2000, CBT is the only organization in Canada that is both a community foundation and a UNESCO biosphere. The CBT works to strengthen the development of all citizens, communities, and the ecosystems on which we all depend, for a future we can all be proud of.
What does an Alternate Director do?
Bring vision, commitment, and energy to making a difference in our region.
Demonstrate eagerness to work in a consensus and team-oriented environment with a committed board, volunteers, and staff.
Reflect, listen, and communicate with the individuals, groups, and the community you serve.
Abide by the CBT constitution, bylaws, approved policies, and guidelines.
Bring knowledge, skills, and interest in one or more areas of CBT's focus -- biodiversity conservation, sustainable development, reconciliation, governance and management (planning, policy development, finance, capital project development, human resources, communications, etc.).
Work closely with the District of Ucluelet's appointed Director (Toni Buston), attend board meetings and volunteer on subcommittees depending on your interest.
The CBT relies on the vision and strategic direction of a committed Board of Directors representing a diversity of experience, skills, and interests supportive of the Clayoquot Sound UNESCO Biosphere Region designation. The board meets approximately eight times a year. Meetings are held via zoom as well as in community throughout the region. Experience as a CBT volunteer is appreciated. Orientation and training opportunities are ongoing.
As a participating community, the District of Ucluelet appoints one Director and one Alternate Director to represent the CBT and its mandate to our community.
Where can I find more Information?
Interested individuals are encouraged to contact Rebecca Hurwitz, Executive Director, to learn more about the role (250-725-2219; This email address is being protected from spambots. You need JavaScript enabled to view it.). Up-to-date governing documents can be found on the CBT's website (www.clayoquotbiosphere.org).
How do I Apply?
Submit a letter of interest letting us know why you'd like to be considered and what types of experiences you draw from. Address your letter to Mayor and Council. Send your letter of interest no later than 4:00 PM on March 3, 2023, by mail, hand, or e-mail to:
Mail: PO BOX 999, Ucluelet, BC, V0R 3A0
Hand: 200 Main Street, Ucluelet, BC, V0R 3A0
Email: This email address is being protected from spambots. You need JavaScript enabled to view it.