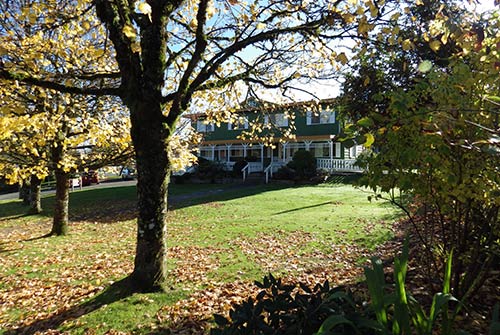 The District Office is open to the public Monday to Friday from 8:30AM to 4:00PM (excluding holidays).
Email
info@ucluelet.ca
Your email will be reviewed within one business day.
Telephone (General Enquiries)
Phone: 250-726-7744
Address
200 Main Street
Ucluelet, BC
V0R 3A0
Mailing Address
PO BOX 999
Ucluelet, BC
V0R 3A0
After hours public works emergencies (4:30pm - 8:00am) please call 250-726-8587.
Emergencies could include water or sewer main breaks, dangerous debris or fallen trees on a street
or damaging potholes.
For all other Public Works and Parks service requests, please visit the Public Works Contact page.
For all other after hours emergency issues, call the RCMP at 250-726-7773 for assistance.
Directory
Contact
Mayor and Council

Email correspondence for Mayor and Council

Marilyn McEwen - Mayor

Shawn Anderson - Councillor

Jennifer Hoar - Councillor

Ian Kennington - Councillor

Mark Maftei - Councillor

Administration and Finance

Duane Lawrence - Chief Administrative Officer

Joseph Rotenberg - Manager of Corporate Services

Samantha McCullough - Manager of HR & Communications

Bo Gill - Chief Finance Officer

Sam Parent - Manager of Finance

Lyvi Rivera - Senior Finance Clerk

Jenn Lounsbury - Finance Administration Clerk

Lailah McCallum - Administration Clerk

General Finance Enquiries

Make a Comment

Planning, Building and Permits, and Bylaw

Bruce Greig - Director of Community Planning

John Towgood - Municipal Planner

Nicole Morin - Municipal Inspector (Building)

Monica Whitney-Brown - Planning Assistant

Make a Bylaw Complaint

Public Works

James MacIntosh - Director of Engineering Services

Brent Taron - Public Works Foreman

jmacintosh@ucluelet.ca 250-726-7744

250-726-7133

Cell: 250-266-0598

Parks & Recreation

Abby Fortune - Director of Parks and Recreation

Barb Gudbranson - Recreation Programmer

Judy Bloedorn - Recreation Administration Coordinator

Recreation Assistant

Toni Buston - Youth Coordinator

Wanda McAvoy - Parks Foreperson

Reception - Ucluelet Community Centre

afortune@ucluelet.ca 250-726-7744

bgudbranson@ucluelet.ca 250-726-7772 ext. 223

jbloedorn@ucluelet.ca 250-726-7772 ext. 224

250-726-7772 ext. 221

ukeeyouth@ucluelet.ca 250-726-7772

wmcavoy@ucluelet.ca Cell: 250-534-9406

recreation@ucluelet.ca 250-726-7772

Emergency Services

Rick Geddes - Fire Chief

rgeddes@ucluelet.ca 250-726-7744