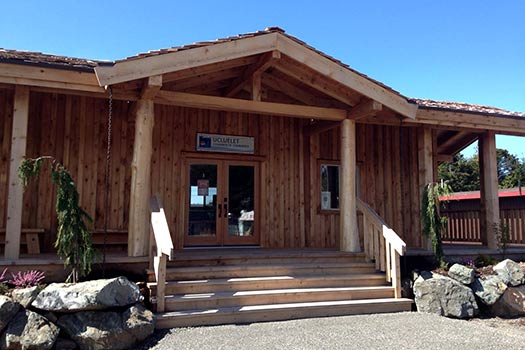 The Ucluelet Chamber of Commerce is a non-partisan business organization that exists to meet the needs of the business community and foster a prosperous and healthy local economy.
Current Local Involvement
Harbour Lights Sail Past
Breakfast with Santa
Holiday Business Décor Competition
Midnight Madness
Sponsor of 'Business of the Year' and 'Citizen of the Year' awards
Working together with local government and tourism groups towards beautification of Ucluelet, marketing strategies and economic development
The Chamber is Recruiting
The Chamber is recruiting a Market Manager to run it's multi-vendor, online market place commongroundmarket.ca. The Market Manager will manage the daily operations of the Common Ground Market and be responsible for building the brand and taking the project to it's next phase. The deadline for applications is April 26th, 2021.
More details on the position and details of how to apply can be found in the Job Posting link below.
Common Ground Market Job Posting
Board Meeting Agendas and Minutes
Contact the Chamber
If you require further information about the Chamber, please contact us:
Ucluelet Chamber of Commerce
1604 Peninsula Road
Box 428, Ucluelet BC V0R 3A0
Office Hours: Monday - Friday, 10am - 2pm
Phone: Office (250) 726-4641
Email: This email address is being protected from spambots. You need JavaScript enabled to view it.
Click here to download the 2021 Membership Form Join the Chamber's Mailing List