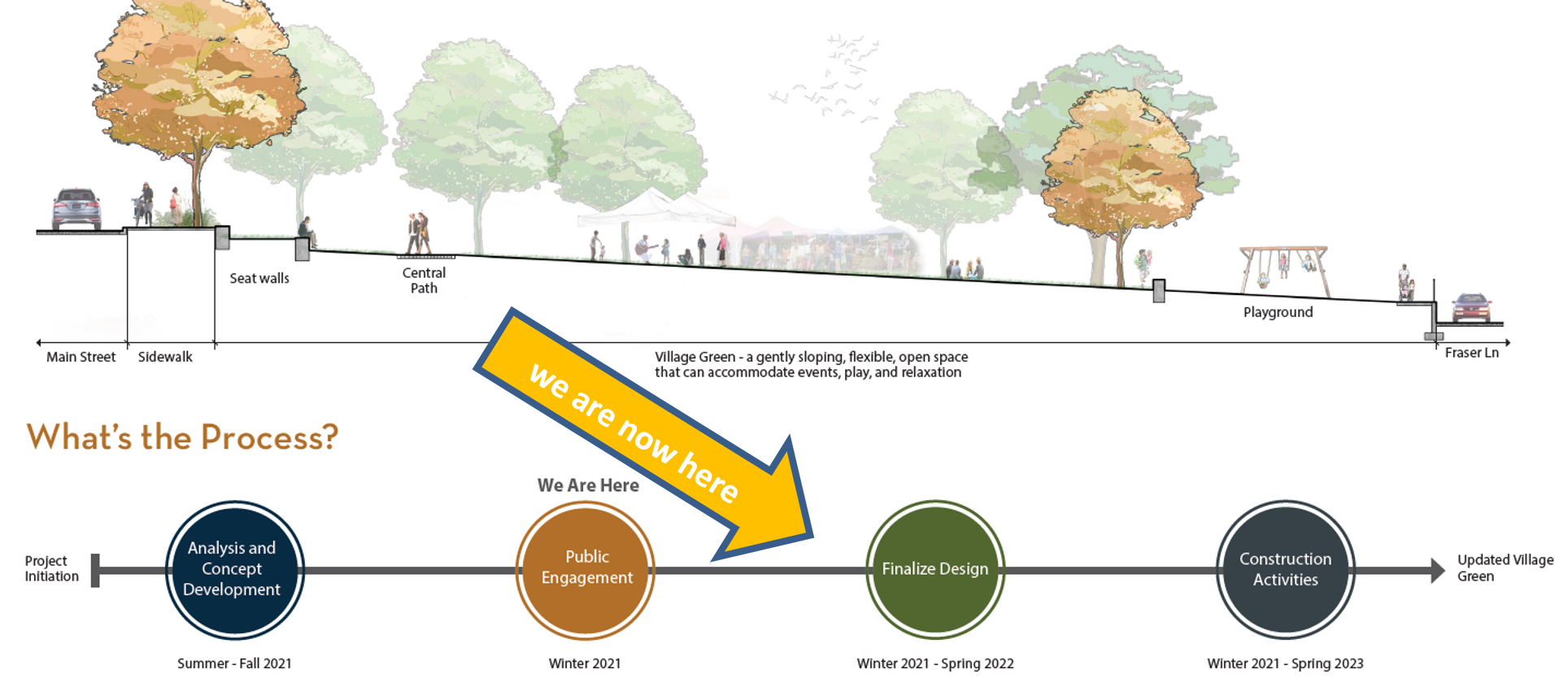 Download Full-size Poster Boards (14MB)
UPDATE: 2022-Oct-14
Due to the high costs of construction, the Village Green Revitalization Project has been reduced in scope and moving forward. Construction is planned for Spring, 2023. A pre-construction report will be provided to Council to share important updates of schedule, logistics, communication and information for the community. The project is now planned to be completed in multiple phases as funding becomes avaiable.
Items removed from phase 1:
Electrical and lighting
Concrete seat walls
Helen Road area
Reduced landscape planting
Reduced paving
Core Items still achieved in phase 1:
Safety improvements around Main and Cedar Road intersection
Expanded park
Connected playground to park and expansion
Accessible pedestrian walkway - continuous around Village Green and up Fraser Lane
Recent public input has identified the expansion and revitalization of the village green as a priority for the residents of Ucluelet.
The District has prepared a preliminary design that builds off of the ideas people have shared about what they'd like to see and provides a flexible and accessible public open space. Also shown below is a graphic showing the proces and expected timeline of the project.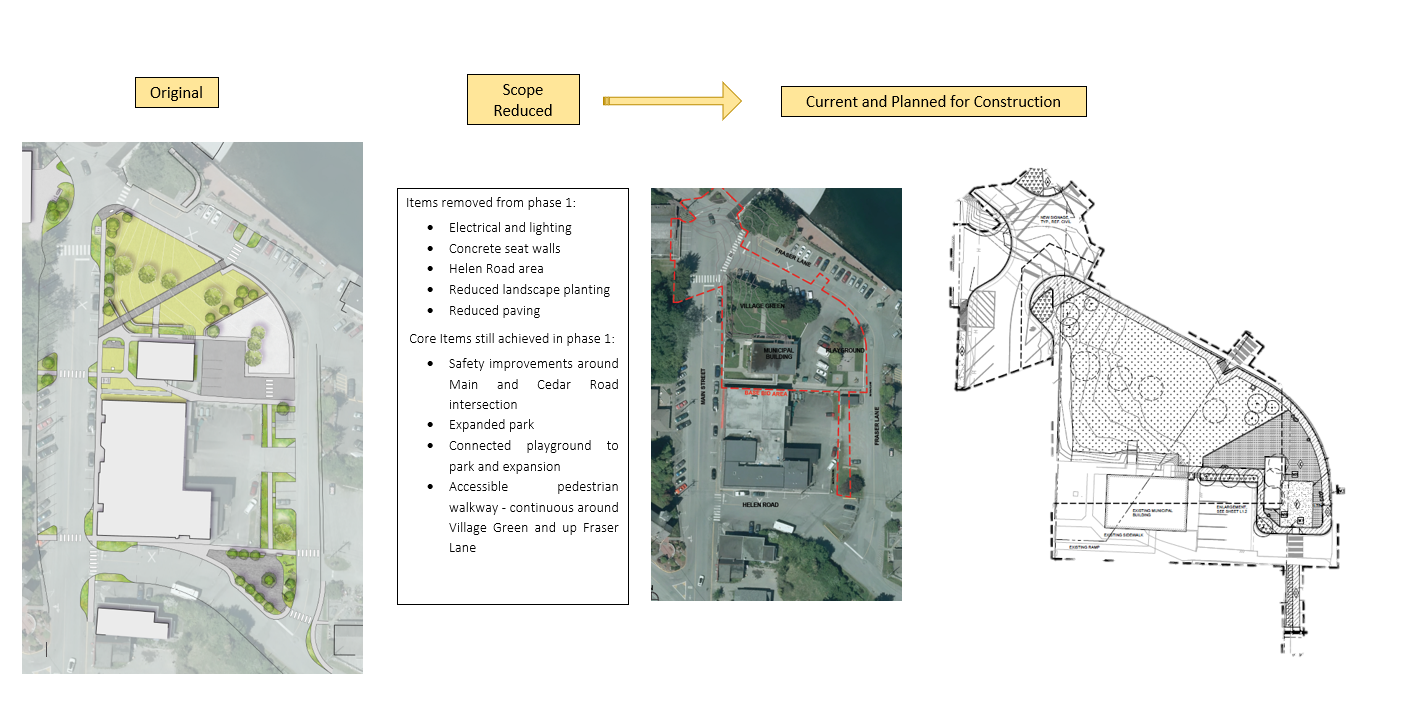 Previous Community Input
The first session was held in December 2019 at the Ucluelet Community Centre. District staff and representatives from Urban Systems presented the concepts in a series of poster boards. A selection of images from the boards are shown below.
Download Presentation Boards (12MB)