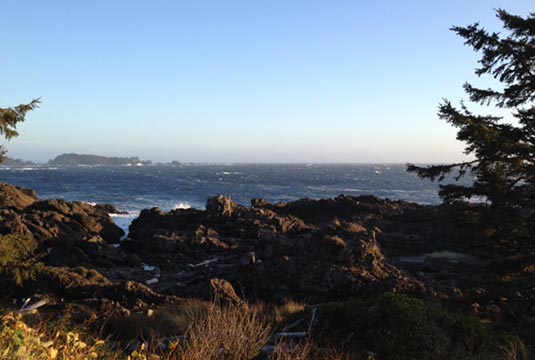 Ucluelet parks are valued as a great asset to the community. Ucluelet has a large variety of parks for the enjoyment of local residents and tourists of all ages. Ucluelet has a high percentage of parkland, substantially surpassing the provincial minimum requirement of 5%.
The Small Craft Harbour, Little Beach, Big Beach, He-Tin-Kis Park, Fraser Lane Park, and Terrace Beach all offer waterfront views and access to the ocean.
Many steps are taken to ensure the long-term health of the community's parks. The Municipal Parks Crew is dedicated to landscaping and beautification programs, in addition to upgrading the parks to be safe and accessible for all.
The District is planning to create new parks and to expand existing parks in Ucluelet. Included in these plans are a multi-purpose sports field, skateboard park, outdoor-lit basketball court, BMX bike track, tot park, expansion and improvement of the Wild Pacific Trail, and refurbishment of the Edna Batchelor Park.
Parks in the Area
Alder Park
Basketball Court
Big Beach Picnic Park
BMX Bike Track
Edna Batchelor Park
Frank Jones Memorial Park
Fraser Lane Park
George Fraser Memorial Park
He-Tin-Kis Park – Forested Trail
Lions Park
Little Beach Park
Lyche Road Park
Multi-purpose Sports Field
Recreation Hall Park
Seaplane Base Park
Skateboard Park
Small Craft Harbour Park
St Jacques Park
Terrace Beach
Tot Park
Wild Pacific Trail