Budget Process 2022
In accordance with the Community Charter a Municipality must adopt a Five-Year Financial Plan and Tax Rates bylaw by May 15th every year. Annually the town updates the financial plan balancing the changing needs and priorities within the community.
We want to hear from you!
Council must undertake a process of public consultation regarding the proposed financial plan before it is adopted. Public input is encouraged and welcomed throughout the process. The budget meeting schedule is provided below. All budget meetings can be live streamed on YouTube, or viewed at your convenience.
In 2022 Public input can be sent to This email address is being protected from spambots. You need JavaScript enabled to view it. up to Wednesday, April 6, 2022.
Amended 2022 Budget Meeting Schedule
March 15, 2022 Regular Council Meeting
In this meeting Loan Authorization Bylaw No 1304, 2022 Water System and Filtration Improvements Project was given 1-3rd reading. The Chief Financial Officer explained the financial implications of borrowing up to $13M over a period of 30 years. Council then passed a motion to include a 3% property tax increase to be placed into the Water Capital Reserve fund for future debt servicing of the project. This is on top of the property tax increase presented at the February 24, 2022 Special Budget Meeting. For these reasons the public input period for the Five-Year Financial Plan has been extended until Wednesday, April 6, 2022. Click the link below to see the potential property tax impacts for 2022 as well as the Staff Report- Loan Authorization Bylaw No 1304, 2022.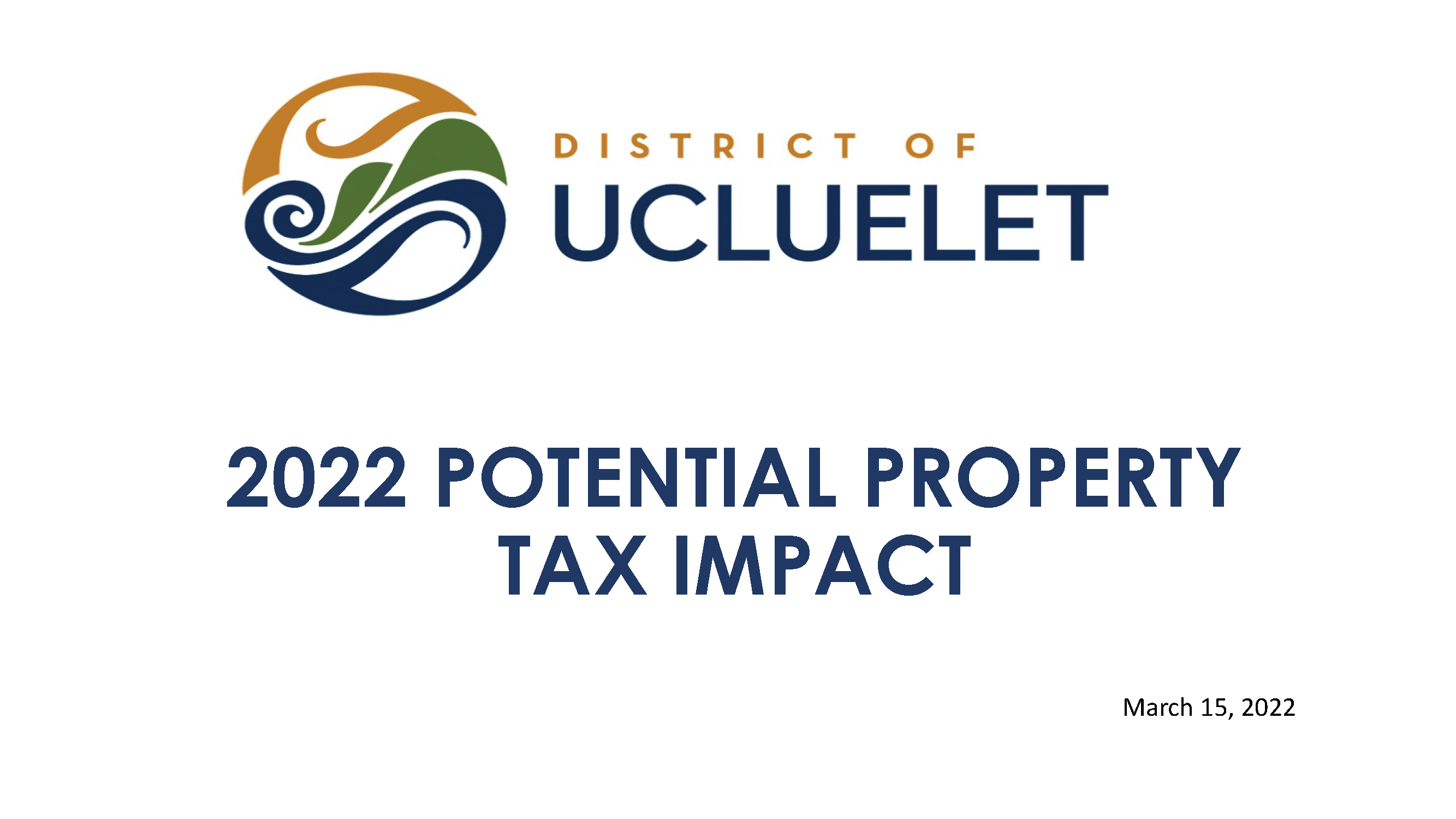 Staff Report -Loan Authorization Bylaw No 1304, 2022
February 24, 2022 Special Council Budget Meeting
In this meeting the final five year proposed budgets for operations, projects, and capital items was presented. Property tax impacts using several examples were provided. The 20-year capital renewal plan was introduced in initial stages. As well presentations surrounding reserves, unallocated funds, and financial plan modelling were given. The schedule for the official public engagement was set from February 25 - March 21, 2022. Enjoy the Slideshow presentation below.
2022-2026 DRAFT Consolidated by Service
Watch the February 24, 2022 Special Budget Meeting
December 9, 2021 Special Council Budget Meeting
Department leaders presented an overview of core services, along with operational and project budgets for 2022. Also reviewed were 2022 capital purchases, as well as 2022 and multi-year capital projects. An introduction to capital asset replacement planning, and a best practice model for budgeting was presented.
Watch the December 9, 2021 Special Budget Meeting
Click below to watch a YouTube Video about
Understanding Property Assessments and Property Taxes
---
General Enquiries - Finance Department
Telephone: 250-726-7744
Email: This email address is being protected from spambots. You need JavaScript enabled to view it.
---