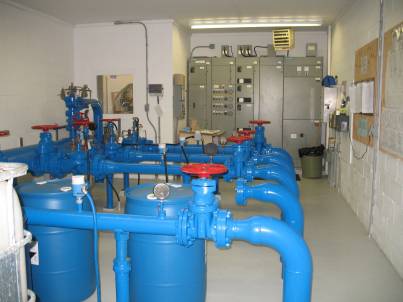 Public Works
Brent Taron, Public Works Foreman
Public Works Yard - 2070 Peninsula Road
Public Works Yard Office: 250-726-7133Info@ucluelet.ca
Cell: 250-266-0598 Email:
After-hours Emergencies (4:30pm - 8:00am)
Call 250-726-8587 to report a Public Works Emergency.
Emergencies could include water or sewer main breaks, dangerous debris or fallen trees on a street or damaging potholes.
---
Public Works or Parks Service Requests
To request work or report a concern from Public Works or Parks, citizens are encouraged to complete an online form or call into the main office. You'll receive a call back for your service request within 72 hours.
Examples of service requests might include:
Water system: leaks, discoloured water, low pressure, requests from the public for service
Sewer system: backups, system isn't draining, odor from lift stations
Streetscape: potholes, sidewalk concerns, streetlights, street signage, earth, and grading issues
Storm system: water pooling in the street, damaged manholes
Buildings: too hot/too cold, lights out, leaking roof, broken window, paint job needed
Green Spaces: landscaping needed, upkeep up green spaces, fallen trees, overgrown areas
Trails: washed out trails, signage problems, overgrown areas, general upkeep
For emergencies such as fires or floods, please immediately call the appropriate emergency contacts.
Submit a Public Works or Parks Service Request or Concern Using the Citywide Online Form >
Notice of Personal Information Collection: The personal information on this form is being collected for the purpose of processing your service request, in accordance with section 26(c) of the Freedom of Information and Protection of Privacy Act.
For more information about how this information will be used, please contact the Manager of Corporate Services at 250-726-7744.
---
District Utilities and Utility Requests
The District of Ucluelet provides the following utilitites;
Utility Request Forms can be downloaded below, or from the District Publications, Forms, Policies & Bylaws page. Forms are also available from the Front Desk at the Municipal Office, 200 Main Street, Ucluelet.
Other Utilities