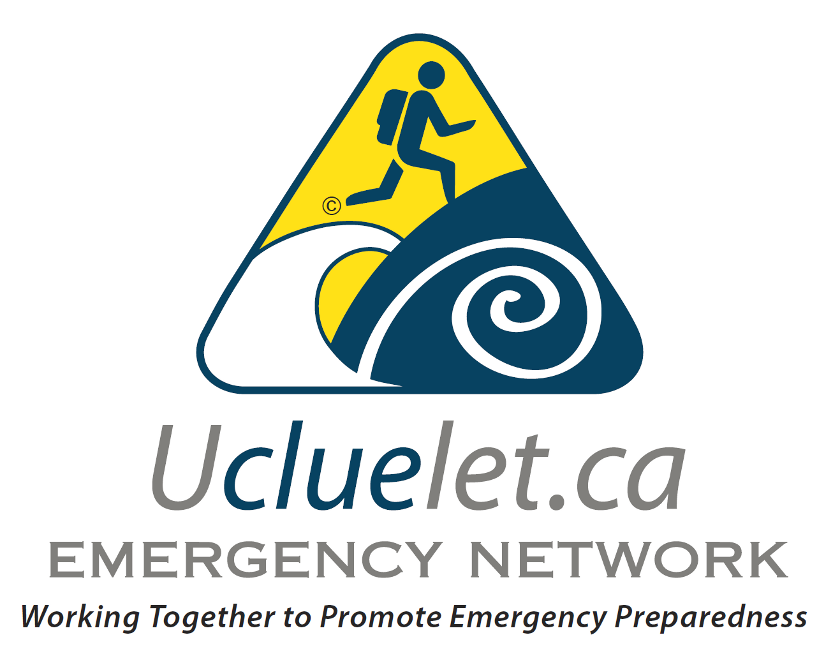 Ucluelet's Emergency Network (UEN)
Ucluelet's Emergency Network is a multi-jurisdictional committee that consist of representatives from BC Ambulance Service, Canadian Rangers, District of Ucluelet, Emergency Social Services, Pacific Rim National Park Reserve, Royal Canadian Mounted Police, Royal Canadian Marine Search and Rescue, School District No. 70, Toquaht Nation, Ucluelet Volunteer Fire Brigade, West Coast Inland Search and Rescue, and Yuułuʔiłʔatḥ (Ucluelet First Nation). The committee commenced in 2009 with the original purpose to develop and maintain an emergency plan with an effective strategy to address many possible types of emergencies and disasters for the community of Ucluelet. With a "living draft" emergency plan in place, the group is now exercising and improving the plan. The next goal for the committee is to develop a recovery plan.
20 Meters in 20 Minutes
The District of Ucluelet`s Emergency Service Department, with the support of Ucluelet`s Emergency Network, established the motto "20 Meters in 20 Minutes" in 2013 to represent the dynamic risk and sheer reality for West Coast communities located within BC's seismic activity zone if confronted with a catastrophic quake. The purpose of the slogan is to stress the importance to residents and visitors that after the shaking stops from a CSZ event, there will be approximately 20 minutes to evacuate to high ground prior to the arrival of the first tsunami waves.
Emergency Social Services (ESS)
The ESS team is responsible for coordination of the provisions shelter, food, clothing, transportation, medical services and reunification services to victims of emergences and disasters for up to 72 hours. The ESS team meets monthly and is comprised of approximately 15 volunteers.