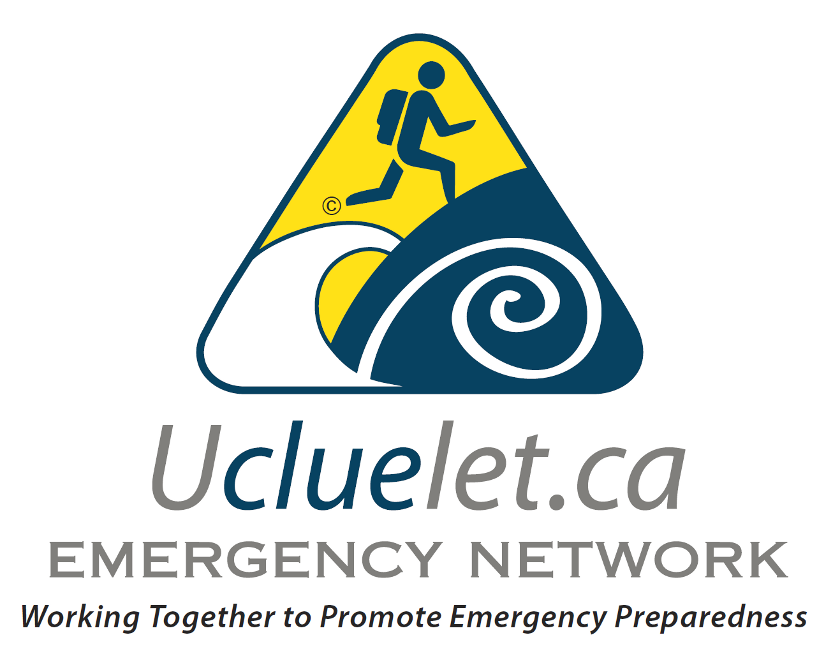 Ucluelet Emergency Network (UEN)
The Ucluelet Emergency Network is a multi-jurisdictional committee that consist of representatives from the District of Ucluelet, BC Ambulance Service, Canadian Rangers, Emergency Support Services, Pacific Rim National Park Reserve, Royal Canadian Mounted Police, Royal Canadian Marine Search and Rescue, School District No. 70, Toquaht Nation, Ucluelet Volunteer Fire Brigade, West Coast Inland Search and Rescue, and Yuułuʔiłʔatḥ (Ucluelet First Nation).
The committee was formed in 2009 with the original purpose of developing and maintaining a community emergency plan. With a living draft emergency plan in place, the group is constantly exercising and improving the plan. The next priority of the committee is to complete the community recovery plan.
Emergency Support Services (ESS)
The District of Ucluelet ESS team is a group of dedicated volunteers who help preserve the well-being of residents and visitors during an emergency. The ESS program helps people affected by large emergencies but may also assist during smaller emergencies such as house fires. Emergency Support Services can provide aid for up to 72 hours and can sometimes be extended depending on the emergency.
When residents are forced to evacuate their homes, the ESS Team will establish a reception centre or group lodging facility.
Learn more about on Emergency Social Services in British Columbia.
For more information on emergency management please contact Fire Chief Rick Geddes at This email address is being protected from spambots. You need JavaScript enabled to view it..