Featured
66 Things to Do in Ucluelet, BC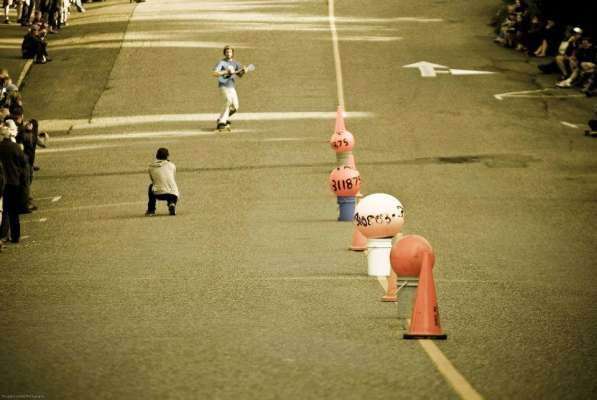 If you are looking for things to do in Ucluelet, you have come to the right place! We had some fun trying to compile as many ideas as possible to help you broaden your west coast horizons. Whether you are already in the area or you are preparing for the trip of a lifetime, this may help you make sure you don't run out of things to do. If you are about to come here, we suggest you bookmark and/or print this page.

1- Catch a sunrise on the LightHouse Loop
2- Go take a walk on the Wild Pacific Trail
3- Go watch the sunset on Little Beach
4- Grab an early morning breakfast or lunch to go from Gray Whale Deli
5- Romantic Picnic on Half Moon Bay
6- Go bird watching in the Pacific Rim National Park
7- Go Surfing at Wickaninnish Beach
8- Sea Kayaking in the Broken Islands
9- Try a drop-in yoga class at the Community Center
10- Catch a movie at Big Beach Cinema
11- Have a turkey/bacon/cranberry/brie panini at the Barkley Cafe (they are delicious!)
12- Salt Water Fishing in Barkley Sound
13- Fresh Water Fishing at Kennedy Lake Provincial Park
14- Stand-up paddle boarding at Little or Terrace Beach
15- Go for a Ziplining adventure in the old growth forest
16- Play frisbee on Big Beach
17- Pamper yourself with a full day at the spa or salon.
18- Visit the Ucluelet Aquarium (between March and November)
19- Go play basketball at the Community Center
20- BMX & skateboard at the skateboard park
21- Go play a game of pool at the Eagle's Nest Pub
22- Explore the Events Page for Activities
23- A Geocaching Adventure!
25- Find your favorite Fish and Chips in town
26- Go Thrift Shopping
27- Go Whale Watching
28- Shop for Jewelry at Rubio
29- Enjoy fresh reedledeets at Zoe's bakery
30- Lose Yourself in the Crow's Nest
31- Shop for local art at Reflecting Spirit Gallery
32- Check out if a Festival is happening in town
33- Stormwatch with a beer at the Black Rock Oceanfront Resort lounge
34- Find your favourite hot dog at Ukee Dogs
35 - Taste the world in a tea cup at Thay Tea
36 - Explore local music at Blackberry Cove open Mic
37 - Take the long way home - explore side the streets
38 - Watch dogs go wild on the local Ucluelet beaches (In the National Park you need to keep your dog on its leash)
39- Have coffee at Image West Gallery
40- Go for 9-holes at the Long Beach Golf Course
41- Enjoy art at the Mark Penney Gallery
42- Shop for local art that you can wear at Piña
43- Go for a guided rainforest walk in the Pacific Rim National Park
44- Bring a kite and play with the wind on Long Beach
45- Discover Wya Beach and spend a night in a Yurt!
46- Go to the Ukee Friday Night Market
47-Building sand castles on the beach with the kids
48- Having coffee and sharing fishing stories at Cap'n'Hooks
49- Sit at sunset and sing with the sea lions
50- Drink craft beer and eat great BBQ at Hanks!
51- Beach walk through the fog at Florencia Bay
52- Picnic at the picnic tables at the lookout over Big Beach
53- Watch the Bald Eagles while hanging out with the harbour seals at the Government wharf
54- Discover local authors at BlackBerry Cove
55- Scavenge the beach for shells and rocks
56- Go photograph the morning fog on one of the local beaches
57- Join in the many "drop-in" evening activities at the community center
58- Watch fishermen gut their catch at the cleaning station and the bald eagles swooping down the leftovers.
59- Check out the great, local music scene on Wednesday nights at the Eagles Nest
60- Fish off the docks "downtown"
61- Record the waves for an hour. (Best souvenir ever)
62- Enjoy fest dungenes crab at one of the local seafood restaurant.
63- Hire a guide to go halibut fishing
64- Learn the history behind some of the old buildings
65- Scuba diving to explore sunken ships (no guides in town but if you are certified and have the gears, go for it!)
66- Go enjoy the Floathouse restaurant.
Can you find more things to do in Ucluelet? Of course!
If you are one of the many people who keeps coming back year after year, please leave us one of your favorite things to do in Ucluelet in the comment box below, we will make sure to add it to the list!