Engineering / Public Works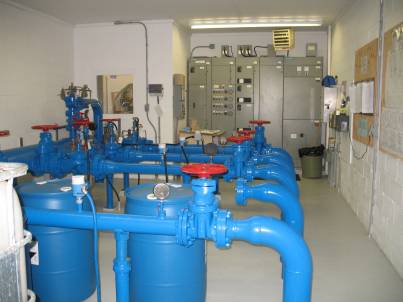 Public Works Yard
Steve Lang, Public Works Foreman
2070 Peninsula Road

Phone: 250-726-7133
Fax: 250-726-7335

Cell: 250-266-0598

Email: This email address is being protected from spambots. You need JavaScript enabled to view it.
District Utilities
Private Utilities
Recycling

SonBird Refuse & Recycling:

250-726-4406

Bottle Depot: 250-726-3748

Electrical
Telecommunications
Cable Television
Forms
Request for Water Service (Turn On/Off)
---
Water Testing Reports
Ucluelet receives weekly water testing reports from an independent testing lab, Maxxam. The samples are taken from three locations in the community. Reports below are the results of those tests.
---
All About Our Water
DEC.06, 2016: Ucluelet held a Town Hall meeting on December 6, 2016 to provide the community with an opportunity to hear from a panel of experts from Island Health, MAXXAM Laboratories, and Koers Engineering and Associates. These experts interact with the municipality's water and water system on a regular basis as part of the mechanism for ensuring Ucluelet's water meets regulatory health standards and is safe for internal consumption.
Below is a compilation of the PowerPoint presentations that were given at the meeting (5 minute video). To view the full-length meeting in its entirety, please visit this link (51 minute video): https://youtu.be/O0ZMCoxU6Bo
OCT.07, 2014: Ucluelet held a Town Hall meeting on October 7, 2014 to provide the community with an overview of the water system in Ucluelet and allow for a discussion of current issues and directions.
Your questions continue to be important to us and we want to encourage you to connect with us. We also have a Q & A information sheet we'd like to share that may answer some of your questions.
Watch the video of the meeting below! (Please note that the video may take several minutes or more to load, depending on your Internet connection)
---
Water Shortage and What Does it Mean to You?
The District of Ucluelet has a Water Shortage Response Plan to assist personnel to respond quickly and efficiently to a variety of scenarios to ensure water supplies are safeguarded, maintained, or returned to working conditions as quickly as possible. This plan uses a 4-staged approach to focus on water conservation during the summer months or other dry periods. Outlined below are the Water Use Conservation Actions required by residents, businesses, and visitors during the 4 stages that range from initial standard levels of water restrictions through to the highest levels of restriction intended for emergency water shortages.
STAGE 1 - Initial Advisory
Outdoor watering restricted to twice per week which includes washing of vehicles. Watering will be permitted between the hours of 6:00 AM to 10:00 AM and 6:00 PM to 10:00 PM. Maximum 2 hours per day.
Odd addresses may water on Tuesday and Saturday at time specified above.
Even addresses may water on Thursday and Sunday at times specified above.
Voluntary request to begin actively conserving water by both residential and business community.
Bylaw enforcement of outdoor watering.
Visible leaks to be repaired immediately.
STAGE 2 - Moderate Water Supply Shortage / Dry Stage
Outdoor watering restricted to twice per week which includes washing of vehicles. Watering will be permitted between the hours of 6:00 AM to 9:00 AM and 6:00 PM to 9:00 PM. Watering is restricted to a maximum of 1 hour per designated day.
Odd addresses may water on Tuesday and Saturday at time specified above.
Even addresses may water on Thursday and Sunday at times specified above.
If necessary, close down public washrooms and replace with port-a-potty and hand sanitizer.
Discourage use of dishwashers for household and commercial use.
Require tourism sector to monitor occupancy rates and project expected future visitor numbers.
STAGE 3 - Severe Water Supply Shortage / Very Dry Stage
Recommend 30% reduction for both residential and commercial users.
All outdoor watering is strictly prohibited this includes vehicle washing, boats, and water-related gear (e.g., kayaks, surfboards, wetsuits, etc.).
Recommend voluntary compliance with residential restrictions on shower use (i.e., 5 minute showers).
Recommend voluntary compliance with residential sector for reduced use of washers.
Provide port-a-potties and hand sanitizer in key locations and neighbourhoods to minimize residential use of washroom facilities.
Implement bottled water program for residential sector.
Coordinate alternative laundry services for residential sector.
Active bylaw enforcement.
STAGE 4 - Critical Water Supply Shortage / Extremely Dry Stage - STATE OF EMERGENCY
Turn off water valves to customers.
Maintain emergency supply to schools, medical centers, and senior center.
Maintain emergency supply in reservoirs for firefighting purposes.
Customers pick up water from Public Works Yard.
Bottled water available from central locations.
Provide washroom facilities at Tugwell Fields, the District Office and the Public Works Yard.
Water trucked in to provide potable water and replenish reservoirs as required.
Public works staff operates valves and pump stations manually.
Prepare evacuation of Elderly and critical care patients from senior center.
Community Water Conservation Tips - Here's How You Can Help! Ways of Conserving Water in Your Home
Set a goal to use less water.
Fix leaking faucets and toilets.
Wash only full loads in the dishwasher and clothes washer.
Minimize faucet use when brushing teeth, shaving, and washing dishes.
Don't pre-rinse dishes unless you need to. Most new dishwashers do not require pre-rinsing.
Save water for watering plants e.g., while you wait for hot water in kitchens and showers.
Install a water-efficient toilet or high-efficiency clothes washer.
Install an efficient showerhead.
Spend less time in the shower. Try to limit showers to 5 minutes of less.
Flush your toilets less often.
Ways You Can Conserve Water in Your Yard
Aerate lawns in the spring to better absorb water.
Avoid watering between 1OAM and 6PM to reduce evaporation.
Reduce lawn watering or let your lawn go dormant during the summer.
Mulch planting beds to decrease evaporation.
Tune-up and improve your irrigation system.
Do not wash your car unless absolutely necessary.
Never leave a hose running, always use a shut off nozzle.
Use a broom rather than a hose or pressure washer to clean sidewalks and driveways.
Refrain from filling empty pools and hot tubs.
Use a rain barrel to catch water and use this to water your garden.
Ways You Can Conserve Water at Work
Check for and fix leaks in sinks, toilets, and urinals (or install water-efficient models).
Increase employee awareness of water conservation with memos and newsletters, or signs in restrooms or areas that use water.
Serve water only on request in restaurants.
Hospitality businesses can offer guests the option for clean linens each day.
To learn more about the District of Ucluelet's Water Shortage Response Plan and the Monitoring and Communication Actions required during the 4 stages of water conservation, please view the PDF here. For more information regarding the Provincial Drought Classification, please visit the BC Living Smart website at: http://www.livingwatersmart.ca/drought/. Please be advised that in response to extreme dry conditions, the Province has declared a Level 4 drought for Vancouver Island and the Gulf Islands (see figure 1 and 2). The Drought Classification explains the severity and appropriate level of response to drought conditions.