It's Ukee Days!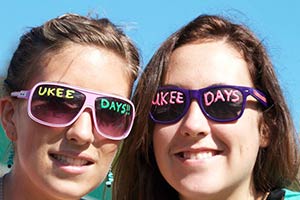 Ukee Days is a 3-day, weekend long festival celebrating westcoast culture featuring logger sports, live music and performances, eclectic food and retail vendors, a fantastic parade, beer gardens, deluxe breakfast, our delicious Salmon & Oyster BBQ, unique and engaging contests with so much more in store.
Ukee Days runs Friday-Sunday. The Friday festivities take place at Ucluelet's Village Green (200 Main Street) while Saturday and Sunday events are held at the fairgrounds (160 Seaplane Base Road). Ukee Days events or activities may be held elsewhere in town, check the schedule of events when available for specific locations.
For more information contact us at ukeedays@ucluelet.ca or call 250-726-7772 .
---
Thank you to our generous 2018 sponsors!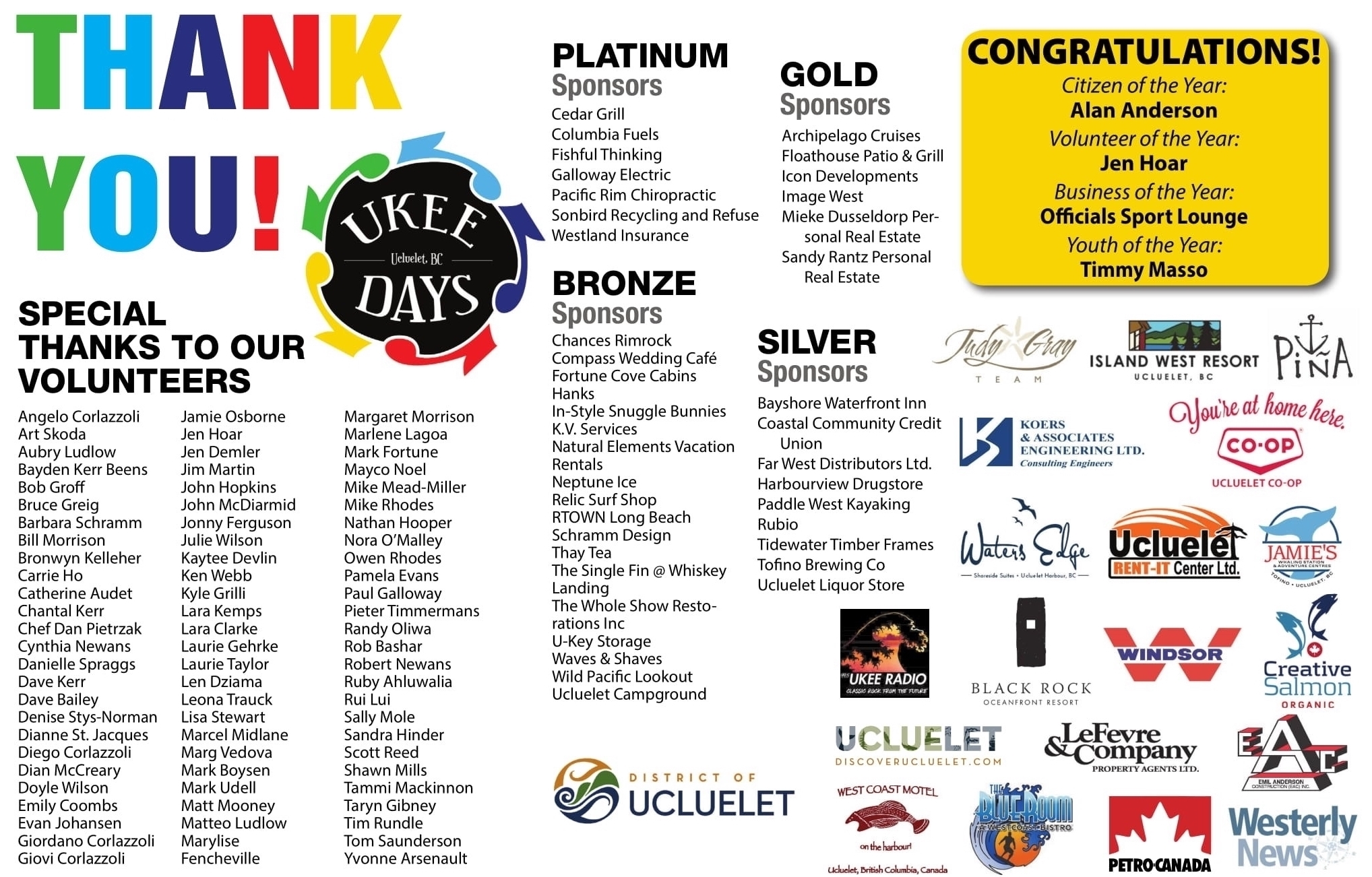 ÂÂ 
---