Ahoy Bags – Hand Crafted Beach Shoulder Bags Made Locally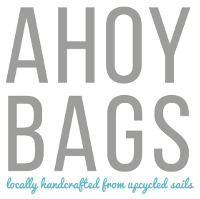 Nelly and Jens Heyduck founded Ahoy Bags in 2012 with the intention of upcycling locally sourced materials to produce environmentally friendly shoulder bags that stand the test of time.
When I met Nelly and Jens, they explained that the form of their work always follows its function. I didn't understand, so I nodded my head, and made a note to google it when I got home. Wikipedia explained that form follows function is a design principle "…which says that the shape of a building or object should primarily relate to its intended function or purpose."
Ahoy Bags are produced in Ucluelet and made from sails procured on Vancouver Island. Each bag is handmade and profiles the unique features of the upcycled sails that they are made of.
The result is a series of one of a kind - environmentally friendly bags that are timeless and incredibly durable. In my opinion, these bags are where fashion and function, meet sustainability! As far as I can tell that means that their form follows their function or at least Nelly and Jens have done what they set out to do.
You can find Ahoy Bags for sale at the Tofino Market, the Ucluelet Aquarium, The Den or you can order them directly from the producer!
For more information about Ahoy Bags:
Follow them: @AhoyBags
Email them: This email address is being protected from spambots. You need JavaScript enabled to view it.
Or visit their stand at the Tofino Market!
The Foggy Bean Coffee Roasting Company - World-Class Specialty Coffee Beans Roasted in our Backyard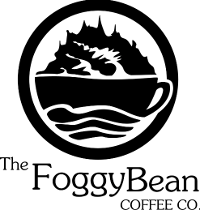 Heather and Jeff Grimshire founded The Foggy Bean Coffee Company in 2012 with the intention of roasting dynamic beans with all the flavor and none of the attitude. Since then they've honed their craft, ramped up production, expanded distribution and made production decisions that put the environment before their bottom line. We, at the Chamber of Commerce, like that!
Foggy Bean Coffee is featured at many west coast coffee shops and restaurants. Coffee beans are available at select retailers and direct from the roastery. If you're lucky, your staff room coffee is from Foggy Bean. The Foggy Bean Coffee Cart features a vintage lever espresso machine and can be found at local events, markets and festivals.
Stay tuned, because this local company has big plans!
For more information about Foggy Bean Coffee Roasting Company:
Follow them: @FoggyBeanCoffeeCompany
Email them: This email address is being protected from spambots. You need JavaScript enabled to view it.
Call them: (250) 726-7278
Pacific Rim Distilling - Locally Distilled Fine Spirits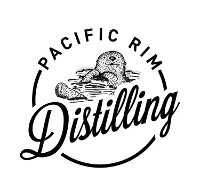 Luke Erridge founded Pacific Rim Distilling in 2017 with one goal mind – distill high quality small batch spirits using his secret family recipe.
Humpback Vodka, Pacific Rim Distilling's first commercially available spirit, was introduced in early 2018 and it's terrific. But don't take my word for it, try it at one of the many local establishments that feature Humpback Vodka (like Hanks), or stop by the Pacific Rim Distilling headquarters for a sample!
Pacific Rim Distilling has been a long time in the making. Luke comes from a long line of distillers. He learned his craft from his grandfather Ken, and Pacific Rim Distilling uses recipes that have been passed down from generation to generation for 150 years.
Only the highest quality BC grown ingredients are used to produce Pacific Rim Distilling spirits, and Pacific Rim strives to make their products as environmentally friendly as possible. We, at the Chamber of Commerce, like that about Pacific Rim Distilling.
Stay tuned, because Pacific Rim Distilling will be rolling out another batch of Humpback Vodka as well as their Whisky and Gin in the not too distant future.
For more information about Pacific Rim Distilling:
Drop in for a visit: Open Friday & Saturday, 11:00 a.m. - 7:00 p.m. at 2-317 Forbes Rd. beside Ucluelet Rent it Centre.
Follow them on Facebook or Instagram: https://www.facebook.com/pacificrimdistilling / @pacificrimdistilling
Blackberry Cove Marketplace - A West Coast Gem that has you Covered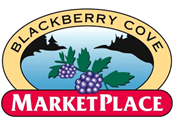 Susan Lee founded Blackberry Cove Marketplace in 2012 to expand the retail options essential to Ucluelet's rich quality of life! To that end, Blackberry Cove Marketplace is a full fledged bookstore featuring west coast inspired books; a jam-packed little natural foods store with island grown and organic produce, ethnic and specialty foods, supplements and natural health care products; and a micro-coffee bar serving custom roast Foggy Bean. As a community resource, Blackberry Cove sells local crafts, hosts cultural and social events, takes special orders, and offers the best possible prices to help folks enjoy healthy quality food.
Stop by for a cup of delicious & strong coffee, explore the nooks and crannies, grab some groceries, peruse the bookshelves, and enjoy this cozy little gem that feels just right on a rainy fall day!
Hours of Operation:
Monday - Friday 10am - 6pm<br/ >Saturday 10am - 5pm
Sunday Closed (in November)
For more information about Blackberry Cove Marketplace:
Follow them: @BlackberryCoveMarketplace
Email them: This email address is being protected from spambots. You need JavaScript enabled to view it.
Call them: (250) 726-7668
Visit them: 243 Main Street, Ucluelet