Emergency Preparedness Week ~ May 2017
Emergency Preparedness (EP) Week is an annual event that takes place each year during the first full week of May. During EP Week, the District of Ucluelet hosts a variety of activities to help emphasize the importance of taking steps to improve emergency preparedness and response. Because an emergency situation can occur anywhere at any time, it is important that every Canadian knows what to do before, during, and after an emergency situation.
To learn more about emergency preparedness, please visit the Emergency Preparedness pages on the website. Outlined below are some of the activities taking place this year and next. Please mark your calendars so that you, your family or organisation are available to participate and support community emergency preparedness.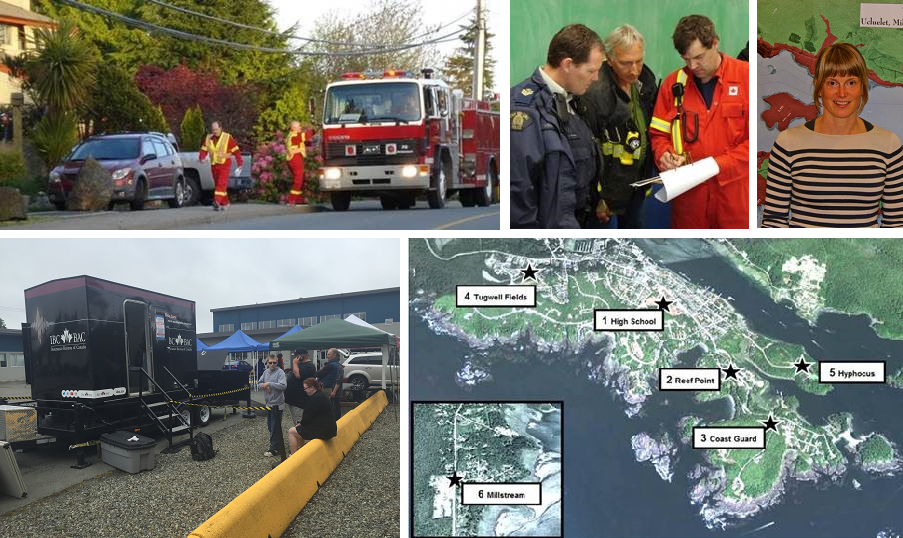 EXERCISE SWEEPER ~ 03 May 2017
On Wednesday, May 3rd from 9:00 am to 3:00 pm the District of Ucluelet participated in Exercise Sweeper – a communication exercise in conjunction with the Canadian Armed Forces (CAF), neighbouring communities and Emergency Management British Columbia (EMBC). The exercise provided numerous Vancouver Island Community Emergency Operation Centres (EOC) the opportunity to send formatted voice messages to each other, as well as, to EMBC Head Quarters.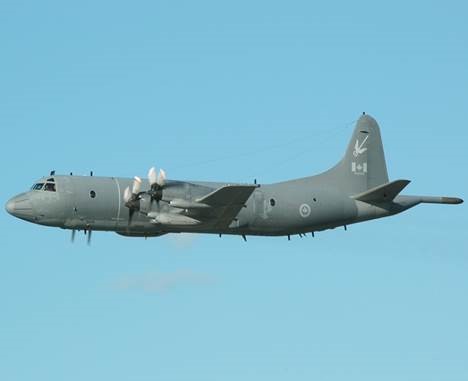 A CAF aircraft flew over Ucluelet at 1000-1500 feet to practice relaying voice messages through the aircraft to an adjacent EOC, as well as, relaying a voice message to EMBC Head Quarters in Victoria.
EMERGENCY NOTIFICATION TEST ~ 11 May 2017
The District of Ucluelet has an Emergency Notification Service to rapidly convey messages to residents and visitors about emergency events. The purpose of the service is to notify citizens via cellphone and/or landline of emergency situations, as well as, provide safety instructions and where to obtain additional information about an emergency event.
At approximately 2:00 pm, the District of Ucluelet will test Ucluelet's Emergency Notification Service. The District of Ucluelet will demonstrate and test their internal communication system to notify first responders and emergency personnel, and their external communication system to notify residents and visitors. To learn more about this service, please visit: https://dev.ucluelet.ca/community/emergency-management-ucluelet-bc/emergency-notification.
The District of Ucluelet is looking for feedback from the public on the test. Please provide feedback and comments to Environmental & Emergency Service Manager, Karla Robison at This email address is being protected from spambots. You need JavaScript enabled to view it. or by telephone at 250-726-7744.
NEW EARTHQUAKE & TSUNAMI EVACUATION GUIDE PILOT PROJECT LAUNCH
The District of Ucluelet is conducting a pilot project launch for Ucluelet's new pocket-size accordion fold Earthquake & Tsunami Evacuation Guide. The intent of the guide is to emphasize to citizens the three basic steps to take during and after an earthquake:
Drop, cover and hold on
Go to high ground, and
Stay there
The guide illustrates the 20m inundation zone and the five Community Safe Zones in Ucluelet and provides a quick reference for the tsunami alert levels. It is critical that the public understands these alert levels as they communicate whether a response is required in the event of a tsunami. The guide also points out how citizens and residents can signup to receive emergency notifications by registering at ucluelet.ca/emergency.
The District of Ucluelet is looking for feedback from residents, businesses and visitors on the content and layout for Ucluelet's New Earthquake & Tsunami Evacuation Guide. Accommodation providers are asked to contact Environmental & Emergency Service Manager, Karla Robison at This email address is being protected from spambots. You need JavaScript enabled to view it. or by telephone at 250-726-7744 to learn how to receive the guide for their guests. The guide is currently available for residents and visitors at the District Office at 200 Main Street.
Click here to view Ucluelet's Earthquake & Tsunami Evacuation Guide 2017
What's Planned for 2018
The District of Ucluelet will host its biennial full-scale Community Tsunami Evacuation Drill on Tuesday, May 8, 2018. A full-scale exercise validates and evaluates multiple functions and multiple sites. The focus is to have players at multiply sites apply plans, policies, procedures, and training in response to a large-scale mock emergency event. These exercises involve actual movement of messages, personnel, equipment, and are highly realistic.
The mock scenario is comprised of a magnitude 8.5 earthquake generated from Alaska at 6:45 pm with anticipated 4-meter tsunami waves and 8-meter run-up waves. The mock waves are predicted to reach the shores of Ucluelet at approximately 11:00 pm.
What happens during this annual drill?
The District demonstrates and tests their internal communication system to notify first responders and emergency personnel, and their external communication system to notify residents and visitors.
The Fire Hall siren will sound at approximately 7:00 pm to notify residents that the exercise is starting and will be tested intermittently until 8:00 pm. The District of Ucluelet understands that many homes and businesses in Ucluelet will not be able to hear the siren at the Fire Hall. Please note that during a real event, multiply sirens will sound from RCMP vehicles and fire trucks. These vehicles will be dispatched throughout the community with first responders to notify residents and visitors.
First Responders - Fire, Police and Search and Rescue will conduct mock evacuations for homes located in low lying areas (less than 20 metres in elevation).
Ucluelet's Emergency Social Services (ESS) team will activate a Reception Centre at the Secondary School Band Room. Please ensure you register your family at the Reception Centre. Emergency preparedness information and refreshments will be provided at the Reception Centre.
The Emergency Committee will activate an Emergency Operation Centre (EOC) at the Fire Hall.
Please practice your family's emergency plan and evacuate with your emergency grab-and-go kits to Ucluelet's main Community Safe Zone, the Ucluelet Secondary School (1450 Peninsula Rd.) between 7:00 pm and 8:00 pm. Residents and visitors that are not located in low-lying areas or the tsunami inundation zone are still asked to participate in the mock emergency evacuation. Remember, an emergency event can happen anywhere and at any time of the day, so it's important to practice the drill.
For residents that choose to practice evacuating to high ground closer to their residence, emergency personnel will be at each of Ucluelet's Community Safe Zones to greet you and provide emergency preparedness information. This is an important evacuation exercise to practice with your family in preparation for the "Big One" - a magnitude 9.0 subduction Cascadia Subduction Zone event. In this situation, the ground will shake for approximately 2 to 5 minutes. Once the shaking stops, you will have approximately 20 minutes to evacuate to high ground (at least 20 meters). Ucluelet's tsunami evacuation motto is 20 Metres in 20 Minutes!
Please remember (if you have time) to shut off any utilities, such as natural gas, propane, water, electricity, etc. during an emergency event.
Shake Zone 2016: The Mobile Earthquake Simulator
Watch the video below to get an idea of what to expect during an earthquake.
Download Tsunami and Earthquake Information for Ucluelet