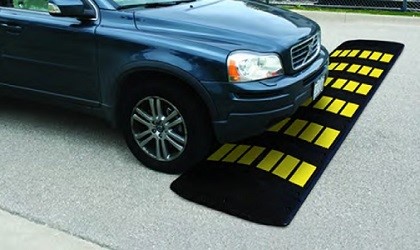 New Speed Bump Installation in School Zone Begins August 19, 2019
Starting on August 19, 2019, District of Ucluelet Staff will be installing speed bumps on Peninsula Road between Matterson Drive and Marine Drive in front of the elementary and high schools. The project's expected completion date is August 23, 2019.
The installation will require intermittent road closures as well as new and temporary signage to ensure a smooth transition to the new road improvements. Detours will be implemented to facilitate traffic flow.
Vehicle speed on Peninsula Road has been a community concern and we ask residents to share the news about this change. Please watch for these changes and thank you for making safety a priority in our community.
Please email the District at This email address is being protected from spambots. You need JavaScript enabled to view it. if you have any questions or comments.