WildSafeBC is the provincial leader in preventing conflict with wildlife through collaboration, education and community solutions. The bin-tagging program is now up and running in Ucluelet for the 2019 season: https://www.facebook.com/wildsafebcpacificrim/
Garbage is the number one attractant for black bears. WildSafeBC staff will be tagging garbage cans that are putout the night before garbage day with bright yellow stickers. The stickers are meant to remind residents that their garbage is an attractant.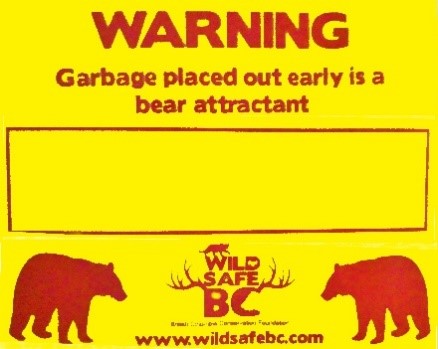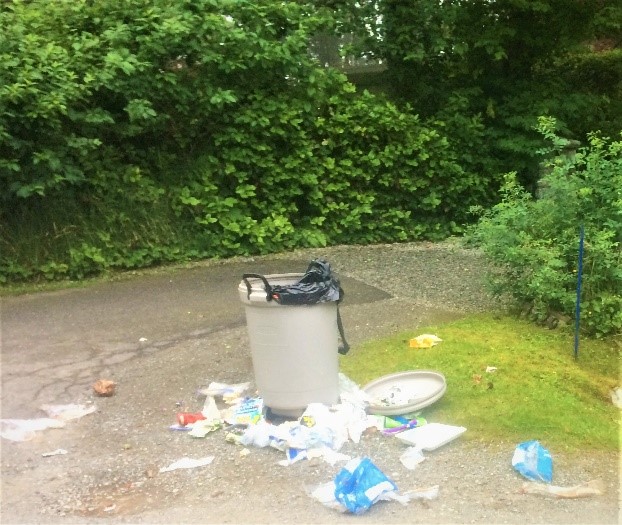 The Conservation Officer Service will be conducting attractant audits. Officers will be working with local bylaw enforcement to ensure compliance with municipal bylaws and Provincial legislation.
Residents are reminded that:
Putting out garbage cans before 5:00 AM on the designated garbage day is a bylaw violation.
Residents may be fined $230, pursuant to the Wildlife Act, for unsecured garbage, recycling, or compost.
By reminding residents and educating the public about attractant management through initiatives such as garbage tagging, WildSafeBC hopes to prevent human-wildlife conflict in Ucluelet.
For further information about "Keeping Wildlife Wild and Communities Safe":
visit https://wildsafebc.com
follow WildSafeBC Pacific Rim on Facebook
contact your local Community Coordinator, Bob Hansen, by email at

This email address is being protected from spambots. You need JavaScript enabled to view it.