Notice of Temporary Water Disruption
As part of our ongoing commitment to protecting the citizens of Ucluelet and surrounding areas, Ucluelet Fire Rescue will be conducting fire hose service testing on Tuesday nights throughout August between 7 pm and 9 pm.
Properties in the area identified in the map below may experience water disruptions including discoloration during hose testing: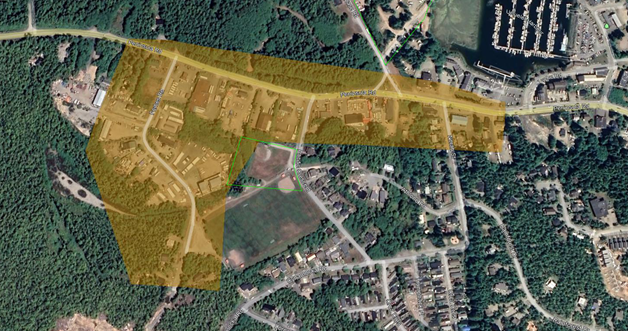 Expected impacted areas include Forbes Road and Peninsula Road Between Lyche Road and Minato Road.
Water usage will be minimized throughout the testing however, even minimal use can cause disruptions within the system including water discoloration.
Laundry activities should be postponed during these times to allow for the water supply to stabilize and return to normal.
If you note discoloration in your water, run an outside faucet until the water clears.
We apologize for any inconvenience; however, annual fire hose service testing is a requirement.
For more information, please contact
Fire Chief Rick Geddes at This email address is being protected from spambots. You need JavaScript enabled to view it.