---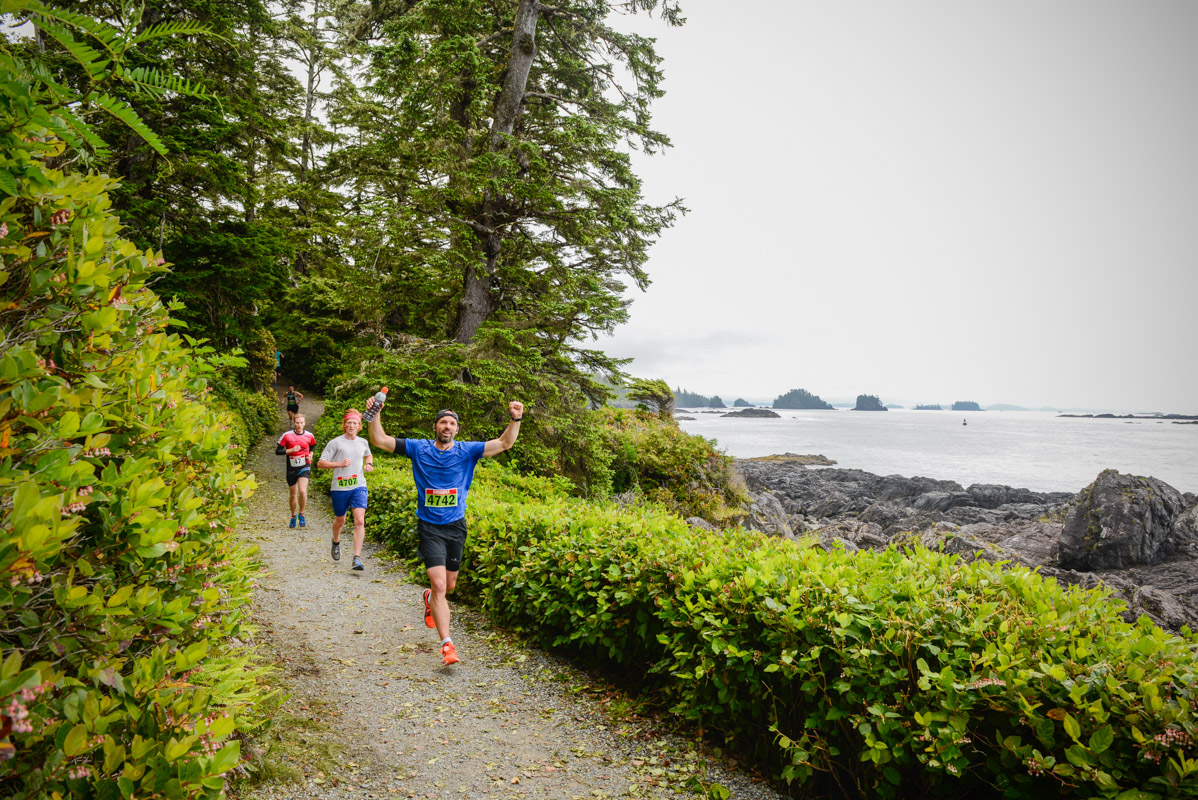 Full & Half Marathons, Team Relay and *NEW* 10km Race
The Annual Edge to Edge Marathon, Half Marathon and Relay is a destination race unlike any other.
The Full Marathon will be taking a break in 2018 due to construction in the Pacific Rim National Park Reserve. The good news is that when the race returns, runners will be able to race through the Park without having to run along the highway.
All Edge to Edge race routes are incredibly scenic and take in the best parts of our unspoilt beaches, rainforest and friendly small town.
After the race, enjoy some of the best refuelling foods on the race circuit. Spectators and families can browse artisan products from the local market whilst cheering the runners to the finish.
Visit the official website to find out how to register, or take part as a volunteer.
For more information, please email info@edgetoedgemarathon.com.