---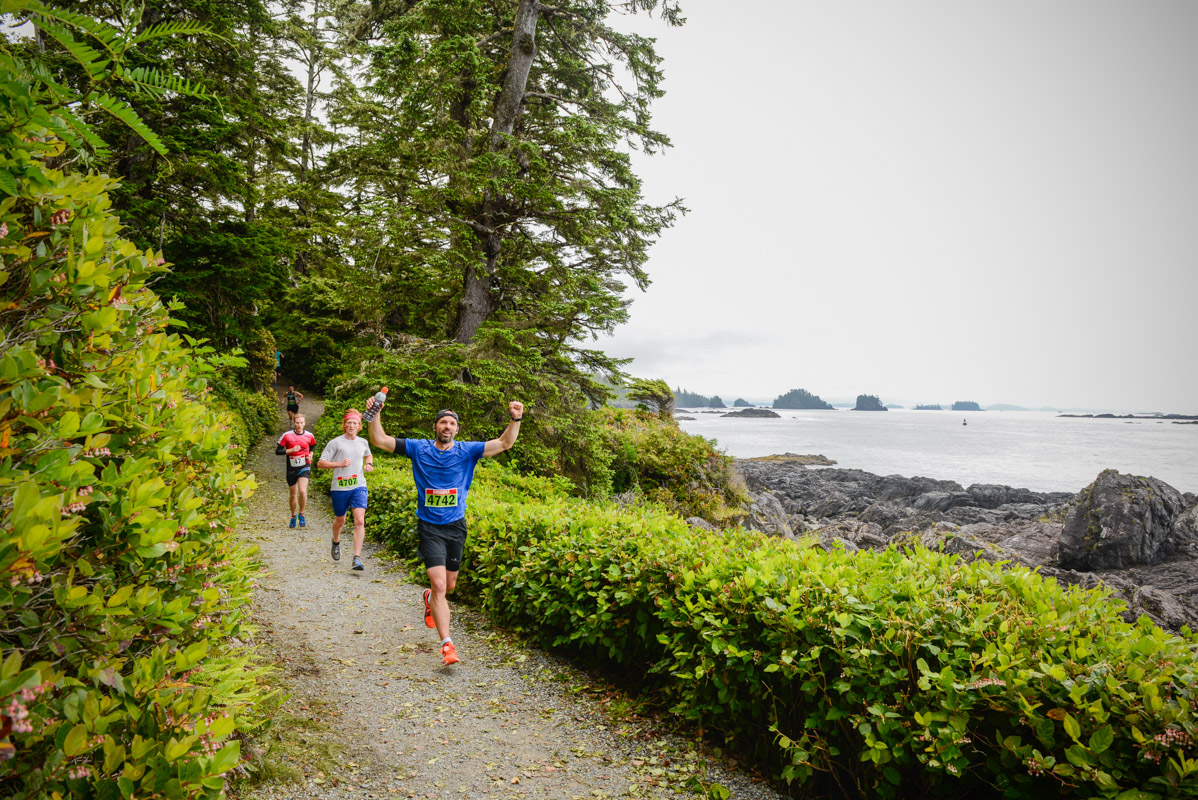 Full & Half Marathons, Team Relay and *NEW* 10km Race
The Annual Edge to Edge Marathon, Half Marathon and Relay is a destination race unlike any other. New for 2016 is a 10km race around the Lighthouse Loop of the Wild Pacific Trail.
The 2016 Full Marathon and Relay will be starting at Long Beach in the Pacific Rim National Park Reserve. Runners will then join the Wild Pacific Trail and finish at the Village Green in Ucluelet.
All four race routes are incredibly scenic and take in the best parts of our unspoilt beaches, rainforest and friendly small town.
After the race, enjoy some of the best refuelling foods on the race circuit. Spectators and families can browse artisan products from the Friday Night Market whilst cheering the runners to the finish.
Download an application form or register online by clicking here.
For more information, please contact Sally Mole at smole@uclueletinfo.com.