Activity Guide/Registration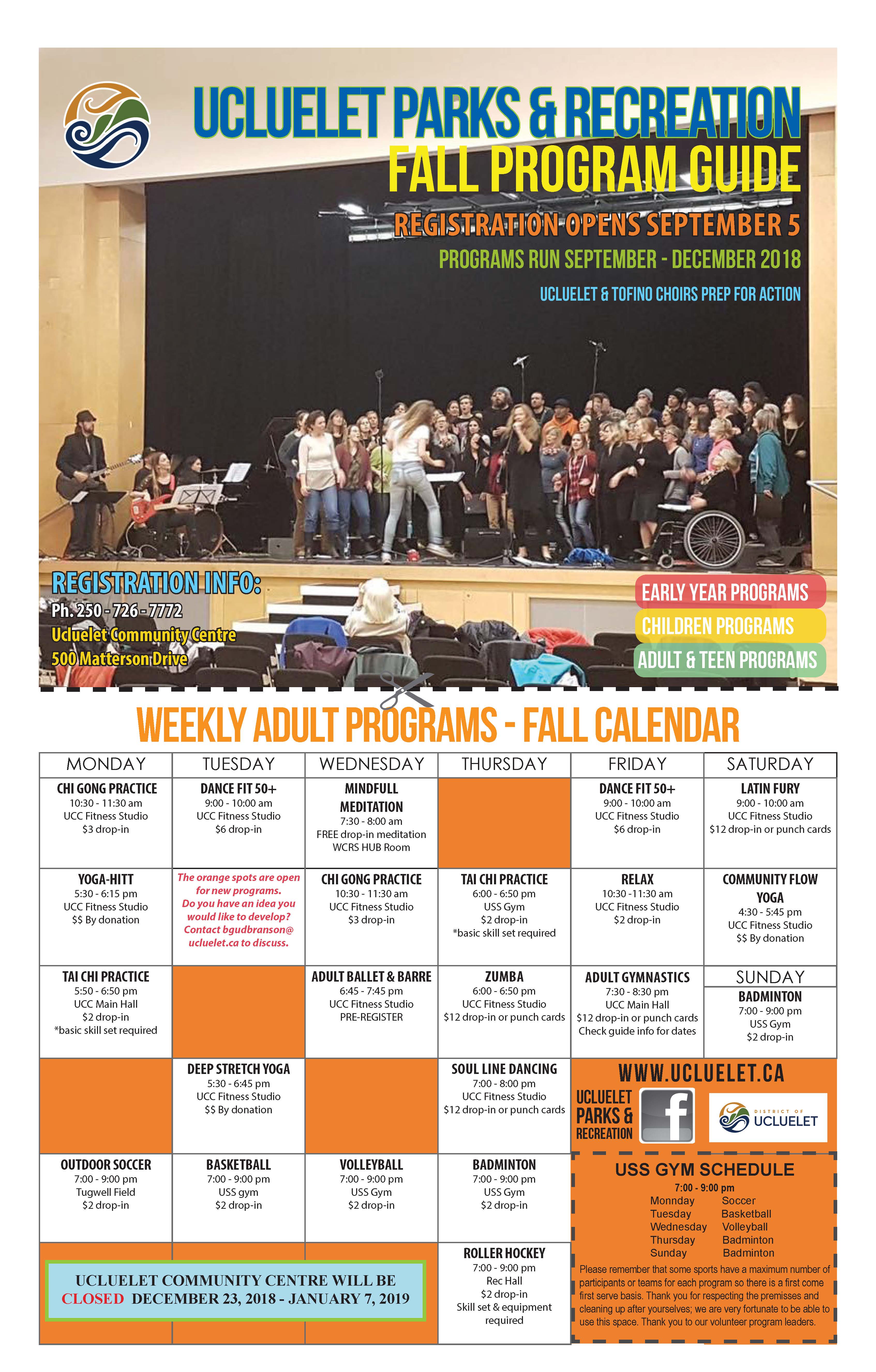 Our 2018 Summer Program Guide is available to view by clicking HERE
Registration opens Wednesday, September 5, 2018.
How do I register?
Phone: 250 726-7772 with credit card over the phone.
In Person: Ucluelet Community Centre, 500 Matterson Drive - we accept Credit, Cash and Cheque but not Debit.
Register Online (Online registration is not available to the public until registration opens on September 5, 2018)
We are looking for instructors!
If you are interested in sharing your skills with this community, we are always looking for fresh ideas and new facilitators:

Contact Barb Gudbranson at 250.726.7772

ext. 223 or This email address is being protected from spambots. You need JavaScript enabled to view it.
Subsidy Program
Ucluelet Parks & Recreation Subsidy Program is designed to provide support through bursaries for the reduction of program fees. This program is available to residents of Ucluelet.

Completed forms may be dropped off at the Ucluelet Community Centre at 500 Matterson Drive or mailed to:

Ucluelet Parks & Recreation
PO Box 999, Ucluelet, BC, V0R 3A0

For more information please contact Abby Fortune, Director of Recreation & Parks: Call 250-726-7744

or email This email address is being protected from spambots. You need JavaScript enabled to view it.