UBERE Business Spotlights
The Foggy Bean Coffee Roasting Company - World-Class Specialty Coffee Beans Roasted in our Backyard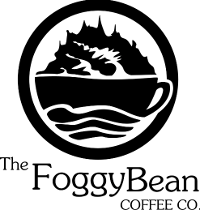 Heather and Jeff Grimshire founded The Foggy Bean Coffee Company in 2012 with the intention of roasting dynamic beans with all the flavor and none of the attitude. Since then they've honed their craft, ramped up production, expanded distribution and made production decisions that put the environment before their bottom line. We, at the Chamber of Commerce, like that!
Foggy Bean Coffee is featured at many west coast coffee shops and restaurants. Coffee beans are available at select retailers and direct from the roastery. If you're lucky, your staff room coffee is from Foggy Bean. The Foggy Bean Coffee Cart features a vintage lever espresso machine and can be found at local events, markets and festivals.
Stay tuned, because this local company has big plans!
For more information about Foggy Bean Coffee Roasting Company:
Follow them: @FoggyBeanCoffeeCompany
Email them: This email address is being protected from spambots. You need JavaScript enabled to view it.
Call them: (250) 726-7278
Pacific Rim Distilling - Locally Distilled Fine Spirits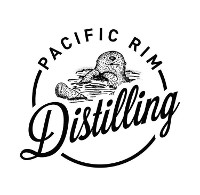 Luke Erridge founded Pacific Rim Distilling in 2017 with one goal mind – distill high quality small batch spirits using his secret family recipe.
Humpback Vodka, Pacific Rim Distilling's first commercially available spirit, was introduced in early 2018 and it's terrific. But don't take my word for it, try it at one of the many local establishments that feature Humpback Vodka (like Hanks), or stop by the Pacific Rim Distilling headquarters for a sample!
Pacific Rim Distilling has been a long time in the making. Luke comes from a long line of distillers. He learned his craft from his grandfather Ken, and Pacific Rim Distilling uses recipes that have been passed down from generation to generation for 150 years.
Only the highest quality BC grown ingredients are used to produce Pacific Rim Distilling spirits, and Pacific Rim strives to make their products as environmentally friendly as possible. We, at the Chamber of Commerce, like that about Pacific Rim Distilling.
Stay tuned, because Pacific Rim Distilling will be rolling out another batch of Humpback Vodka as well as their Whisky and Gin in the not too distant future.
For more information about Pacific Rim Distilling:
Drop in for a visit: Open Friday & Saturday, 11:00 a.m. - 7:00 p.m. at 2-317 Forbes Rd. beside Ucluelet Rent it Centre.
Follow them on Facebook or Instagram: https://www.facebook.com/pacificrimdistilling / @pacificrimdistilling